Roots of Anti-Asian American Violence:
Harvard Alumnus Professor Hao Huang, Frankel Chair in Music and Professor of Humanities at Scripps College, with Dr. Jason Koh, Faculty at University of Chicago
.
.
.
EVENT DETAILS:
Date: Wednesday, May 26, 2021
Time: 5:30 - 6:30pm CENTRAL
VIRTUAL
.
Current headlines have brought the issue of anti-Asian American violence in the USA to the fore in the general public consciousness. But it is important to understand this is not an isolated incident of one man having a bad day. This presentation-discussion will begin by exploring the roots of anti-Asian American violence that began in the 19th century on the West Coast; it will trace its progress up through to the present day.

The many waves of Asian immigrants to the USA link directly to histories of occupation, colonization and wars in Asian countries. It is tempting to say about racist anti-Asian American acts that 'this is not normal' and 'this is not America,' but a deep dive into our nation's history may prompt us to question those assertions. After all, the idea that Asian Americans are inherently alien to the United States has been reinforced by laws stretching back 150 years. Many Asian Americans still feel racially marked with a perpetual foreigner status here, even generations after immigrating here.
.
There is an old Chinese saying, "One cannot understand the present without rememering the past." Join us in remembering together.
Currently the endowed Bessie and Cecil Frankel Chair in Music at Scripps College, Dr. Hao Huang has served as a four-time United States Information Agency Artistic Ambassador. He has been warmly acclaimed in over two dozen countries in the Middle East, Asia, Africa, Europe, and North America. Huang has been awarded multiple grants from the National Endowment of the Humanities and the National Endowment of the Arts. In 2008, Dr. Huang was honored to be the Fulbright Scholar in American Studies at Eötvös Lorand University in Budapest, Hungary. His scholarship includes the Article of the Year Award in American Music Teacher (MTNA journal) and other articles in refereed journals of Great Britain Hungary, Greece, Japan, China and the USA. His scholarly work has been recognized by the Chronicle of Higher Education, the Washington Post and National Public Radio's "Morning Edition".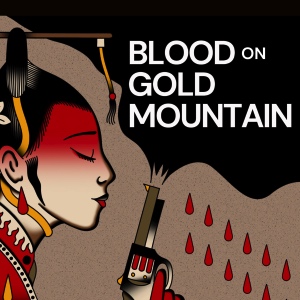 Huang was Director of the Scripps College Humanities Institute during its seasons on "Dangerous Conversations: Violence in the USA (Race, Class and Gender)" and "Exclusive Nationalisms: Global Migration and Immigration"; currently, he is co-director of the Mellon Interdisciplinary Humanities Initiative that focuses on community engagement learning and teaching at Scripps College. He recently co-produced a podcast, "Blood on Gold Mountain" - a story from the 1871 LA Chinatown massacre, that has garnered attention from the Washington Post, several NPR stations, the Southern California News Group.
.
EVENT DETAILS:
Date: Wednesday, May 26, 2021
Time: 5:30 - 6:30pm CENTRAL
VIRTUAL
Cost:
Harvard Alums & HCC Members: Complimentary
General Public: $20
.
Harvard Club office:
Phone: 1-847-256-1211