Harvard Connection: Bea Wray, MBA99
Join us for engaging conversation full of energy and humor as we explore important HBS lessons applied to business and brought to life through parenting. Bea Wray is an HBS alum ('99), co-founder of Millennial Women Network, author and motivational speaker about executive leadership, entrepreneurship, innovation, and women in business.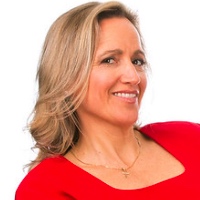 Bea Wray, MBA99, Bea Wray has dazzled audiences for 20 years speaking about entrepreneurship, leadership, and women in business. She is the author of What Harvard Taught Me But My Kids Made Me Learn and CoFounder of the Millennial Women Network empowering and mentoring women in 24 countries. She has launched several hightech and nontech companies. One exit which afforded Bea 6 years off on a resort bridgeless island where she dedicated her time to raising her three children. Bea serves as a founder, mentor, investor, and board member to several companies. She has also served as the Executive Director of the entrepreneurial nonprofit The Creative Coast and was the Chair of the ForbesBooks Entrepreneurship Practice Group. She holds an MBA with Distinction from Harvard Business School and graduated Summa Cum Laude from Emory University. Bea lives with her husband and three children in Charleston, South Carolina.
Click here for more information about Bea.
Click here for Bea Wray's book release site.

EVENT DETAILS:
Date: Monday, June 8, 2020
Time: 4:00 - 5:00 pm
Location: VIRTUAL
Cost: $10-20
HCC members who have paid the +$10 fee to HBSCC may register for the event at Member price: $10
HCC members who have NOT paid the +$10 fee to HBSCC may register at Non-Member price: $20
To pay the $10 HBSCC fee & save on the event price, please call the Club Office (847-256-1211)
Click here for more information and to register at the HBSCC website.
Harvard Club office:
Tel: 1-847-256-1211
Email: office@harvardclubchicago.org