Virtual Event: Bob Morgan - First Statewide Project Coordinator for the Illinois Medical Cannabis Pilot Program
Pt 1 of 3 Pt Series: The New Culture of Cannabis - The Evolution of Cannabis Legislation

EVENT DETAILS:
Date: Thursday, May 28, 2020
Time: 4:30 - 5:30 pm
Location: VIRTUAL
In Part One of a Three Part Series on The New Culture of Cannabis, Bob will be discussing a wide array of issues pertaining to the burgeoning cannabis industry, including: the road to passage and overview of the legislation; the economic and societal impact; education and testing; taxation; infrastructure, supply chain and distribution; ongoing regulation and criminal justice reform; best practices; and challenges and opportunities.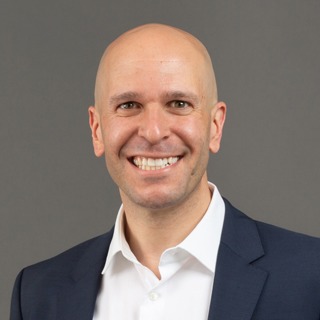 Bob Morgan, Bio
As the first statewide project coordinator for the Illinois Medical Cannabis Pilot Program, Bob Morgan was appointed by the Governor of Illinois to develop and implement a regulatory framework for the use of cannabis by eligible patients. While leading the Illinois medical cannabis program, Bob oversaw the efforts of five state agencies and more than 50 employees charged with creating program rules and fees, laboratory testing and database systems, and a selection process for licensed dispensary facilities and cultivation centers. He managed a multimillion-dollar state fund to create and maintain a system of operations, detailed tracking capabilities, policies to assure patient safety, proper enforcement of laws and regulations, and public education campaigns.
Date: Tuesday, April 14, 2020
Time: 4:30 - 5:30 pm
Location: VIRTUAL
Cost: FREE TO ATTEND
Click here for more information and to register at Chicago Booth School of Business.

Parts 2 & 3 of The New Culture of Cannabis
Session 2: Navigating the new Cannabis Landscape
- Wednesday June 3 4:30-5:30pm
- Marcus Naramore, John Leja
- Moderated by: Charles Wu
- Session Description: In this session, we'll discuss opportunities and challenges working in the Cannabis and CBD industry, how the industry has changed in recent months, and perspectives on the future of the industry.

Session 3: Breaking the Stigmas of Cannabis & CBD
- Tuesday June 9 4:30-5:30pm
- Speakers: Mahja Sulemanjee Bortocek & Amy Nathan
- Session Description: These industry veterans will address some of the barriers that continue to exist even with the repeal of prohibition in Illinois and ideas on how to move forward and overcome these stigmas.

Harvard Club office:
Tel: 1-847-256-1211
Email: office@harvardclubchicago.org