---

---
The HCC 53rd Annual Award Dinner


Saturday, March 16, 2019 | 6pm

| The Chicago Club

Our guest speaker is The Honorable Michael Chertoff, Former Secretary of U.S. Homeland Security.
Celebrating our 2019 Awardees, Kate Maehr, Executive Director and CEO, Greater Chicago Food Depository and
The Greater Chicago Food Depository.
You may purchase tickets HERE.
The Harvard Club of Chicago's 53rd Annual Award Dinner will be held on Saturday, March 16, 2019 at 6pm at The Chicago Club.

As with our 2018 event, we are offering both individual ticket and table purchases. The Harvard Club of Chicago is 501(c)(3) non-profit organization whose membership fees support only a portion of our expenses. Our Schools Committee work, including organizing more than 1,300 Harvard College applicant interviews per year, is supported by generous donors. Our programs, averaging twenty per year, strive to break even. Your support for the club through your membership and table purchases at our Annual Dinner make our operations possible, and are greatly appreciated.
---
2019 HCC Award Dinner Details
Date: Saturday, March 16, 2019
Time: Reception 6pm; Dinner 7pm
Location: The Chicago Club, 81 E. Van Buren St. (View Map)
Parking: Valet parking is available
Attire: Black Tie or Business Formal
RSVP: Individual tickets and table purchases are available. This event fills quickly, so please respond soon. You may purchase tickets HERE or click the button:
(NO Refunds unless cancellation is received by 5:30 p.m., Tuesday, March 12, 2019.)

---
2019 Guest Speaker: The Honorable Michael Chertoff, Former Secretary of U.S. Homeland Security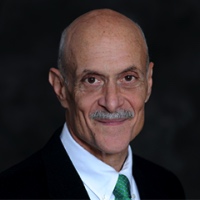 We are honored to welcome Michael Chertoff, attorney and former U.S. Secretary of Homeland Security. Mr. Chertoff earned his A.B. from Harvard College in 1975 and his J.D. from Harvard Law School in 1978. Today, Mr. Chertoff is an attorney with Covington & Burling. He is also Founder and Chairman of security and risk management firm, The Chertoff Group, is Chairman of the Board of BAE Systems, Inc., and serves on the boards of a number of other companies and nonprofits.
After law school and clerking for U.S. Supreme Court Associate Justice William J. Brennan, Jr., Mr. Chertoff went on to become a federal prosecutor whose career included service in the U.S. Attorney's office, prosecuting significant cases in the areas of political corruption, organized crime and corporate fraud. As Assistant Attorney General for the Criminal Division of the U.S. Department of Justice, he oversaw the investigation of the 9/11 terrorist attacks and formed the Enron Task Force. Mr. Chertoff served on the U.S. Court of Appeals for the Third Circuit before being appointed Secretary of the Department of Homeland Security in 2005. During a pivotal time in U.S. history, Mr. Chertoff spearheaded border security and immigration policy, ushered in homeland security regulations, and instituted a comprehensive national cybersecurity strategy.

Mr. Chertoff has received the Department of Justice Henry E. Petersen Memorial Award (2006), the Department of Justice John Marshall Award for Trial of Litigation (1987), the NAACP Benjamin L. Hooks Award for Distinguished Service (2007), the European Institute Transatlantic Leadership Award (2008), and two honorary doctorates. With achievements recognized by renowned institutions and chronicled in numerous books and news articles, HCC is incredibly honored to have Mr. Chertoff as our 2019 speaker.
---
2019 Awardees: Kate Maehr and the Greater Chicago Food Depository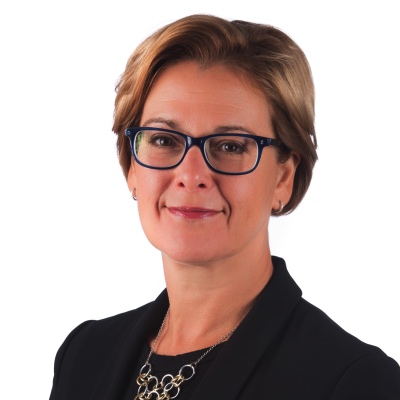 We are thrilled to celebrate our 2019 Awardees, Kate Maehr and the Greater Chicago Food Depository. Ms. Maehr is Executive Director and CEO of the Greater Chicago Food Depository (GCFD), an organization providing food for the hungry while striving to end hunger in our community. As director of GCFD, Ms. Maehr has led a number of initiatives aimed at serving those in need while addressing hunger's root causes. Maehr oversees GCFD's network of pantries, soup kitchens, shelters, mobile programs, and programs for children, older adults and veterans.

For more than twenty years, Maehr has shepherded GCFD operations to meet rising demand, developed new programs to serve priority populations, and advocated for strong anti-hunger policy at the local, state and federal levels. After the Great Recession, GCFD increased food distribution by more than 20 million pounds. Other initiatives include launching the 2007 Mobile Pantry Program for fresh food distribution, the 2009 SNAP resources outreach service to facilitate assistance, the 2010 Lunch Bus program for children during summer months, and the 2013 partnership with the Jesse Brown VA Medical Center, opening of one the nation's first food pantries in a VA hospital.

A leading voice in the fight against hunger, Ms.Maehr serves as co-chair for the Illinois Commission to End Hunger and is a board member of Feeding America and Feeding Illinois. Among numerous recognitions, Maehr received Feeding America's 2013 Dick Goebel Public Service Award. HCC is honored to join those who have recognized the impact and contribution Ms. Maehr and the GCFD have had on our community.
---
2019 Award Dinner Committee
Stephen W. Baird
Charles S. Bergen
Robert T. Bernat
Lisa & Paul Choi
Dani & Drew Cupps
Paul J. Finnegan
Alan Hammerman
John E. Knoebel, Jr.
Jason & Laura Koh
Stephen P. Lucado
Kristopher Mendez
Reva Minkoff
Rebecca & Anthony Ribaudo
Steven D. Schaumberger
David R. Scherer
Richard Shepro & Lindsay Roberts
James Stone
2019 Award Dinner Sponsors
The Harvard Club of Chicago
The Harvard Black Alumni Society of Chicago
The Harvard Business School Club of Chicago
The Harvard Law Society of Illinois
The Harvard Medical Society of Chicago
The John F. Kennedy School of Government
Chicago Area Alumni Association
The Graduate School of Design Chicago Alumni
---
When:
6:00PM - 9:00PM Sat 16 Mar 2019 ( Timezone: Central )

Where:
The Chicago Club
81 E. Van Buren Street
Chicago, Il 60605
[ Get Directions ]
Look Who's Coming:
Geneva Trotter
Robert Bernat
Joan Chiao
Paula Daniliuc
Scott Hamilton
Ricardo Rodriguez
Stericycle
Anne Gadon
Zepole
David Scherer
Robert Hastings
Alan Minoff
Tina Vulgaris
Jung Sakong
Jason Koh
Elaine Liu
John Himmelfarb
Molly Day
Jesse Reising
Tomasz Chowanski
Agnieszka Chowanski
Carol Barnett
Hazel Barnett
Reid Bolton
Lindsay Bolton
David Mann
Raj Lal, MD
HARD OF HEARING PLEASE SEAT SO THEY CAN HEAR SPEAKER
William Troyer, MD
Sahana Vyas
Joanne Boufis
Yiasas Home
AnneMarie Mal
Mickey Hammerman
Myrna Hammerman
Cody Dean
Thomas Chernow
Rebecca & Anthony Ribaudo
Jia Zhao
Hongyi Chen
Paul J. Finnegan
Mary M. Finnegan
Danielle Cupps
Andrew Cupps
Geen Tomko
Stephen Wasko
Wasko Associates
Jacqueline Wasko
Blasko Ristic
Lisa McClung
George Hodakowski
Steven Schaumberger
Paul and Lisa Choi
Louis Pace
Pascale Pace
Michael Halas
Corrie Halas
Ethel Gofen
Bill Gofen
Harvard Business School alum
Jennifer Dixon
Pam Anton
Susan Ji
Reva Minkoff Lyttle
Derek Lyttle
Gary MacDougal
Charlene MacDougal
John Rielly
Irene Rielly
Stephen Baird
John Steven Bianucci
Iroquois Valley Farmland REIT, PBC
Kristopher Mendez
Jeffrey Bennett
Christine Bennett
John Morrison
Marion Rosenbluth
Desmond Wong
Stephen Lucado
Kevin Sheridan
Guest of Kevin Sheridan
Richard Shepro
Lindsay Roberts
Peggy Richardson
Jeffery Perry
Dena Perry
Edward Dumoulin
xiaohong yu
Jennifer Wang
Ana Danciu
James Stone
Sonja Turner
Leonard McGee
Rochelle L. McGee
Christine Rohan
Jonathan Schwartz
Shakeel Chowdhry
NorthShore U HealthSystem
Nancy Berman
John Bross
Guest of John Bross
... a total of 95 guests.
Note: to opt out from this list please sign in, go to My Account and change your preferences under My RSVPs.