Greg Wasson, Former CEO Walgreens
From CEO to Start UP Reservations closed 4/18/2018
Co-sponsored with the Harvard Business School Club of Chicago
EVENT DETAILS:
DATE: Thursday, April 19, 2018
TIME: 5:30 - 7:00 pm
LOCATION: McDermott Will & Emery, 444 W. Lake Street, 40th Floor, Chicago 60606
COST: HCC Members and their guests: $20/person
Non-members of HCC: $40/person

Click here to buy tickets!!!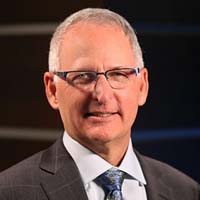 Greg Wasson founded Wasson Enterprise, a family-based investment firm focused on investing, partnerships and businesses that were created by WE Team members. Wasson Enterprise has made multiple angel investments across retail, health tech, and clean and efficient energy. Wasson Enterprise's first partnership is with Innventure, where Greg is the Chairman. Innventure commercializes disruptive technology for multinational organizations.
As Walgreens CEO, Greg led this Fortune 35 company to record fiscal 2014 sales of $76.4 billion. He is credited with creating significant financial and shareholder value, initiating and completing game-changing mergers and acquisitions, leading complex organizational and structural change, assembling a diverse and high-performance senior leadership team, and establishing Walgreens position as an industry leader. Before retiring from Walgreens, Greg had transformed an iconic 114-year-old domestic company into the first global pharmacy-led, health, well-being, and beauty enterprise via the successful merger with European-based Alliance Boots to create Walgreens Boots Alliance.
Greg started his career as a pharmacy services intern in the Walgreens corporate offices—an opportunity that led to his being hired by Walgreens upon graduation. Greg then spent many years in store operations, leading and opening new markets around the country. Greg also had the opportunity to run Walgreens Health Services which gave him a keen insight to the health care services side of the Walgreens business. This role lead to COO of Walgreens. Greg was with Walgreens for 35 years. He received his BS in pharmacy in 1981 from Purdue University.
Greg is also on the Verizon Communications Inc. (NYSE: VZ) Board, the PNC Financial Services Group, Inc. (NYSE: PNC) Board, and the Health Care Service Corporation (HCSC) Board.
Click here for more information about Greg Wasson and Wasson Enterprise

EVENT DETAILS:
DATE: Thursday, April 19, 2018
TIME: 5:30 - 7:00 pm
LOCATION: McDermott Will & Emery, 444 W. Lake Street, 40th Floor, Chicago 60606
ADVANCE REGISTRATION REQUIRED. Visitors must present a valid photo ID to building security on the plaza level. After checking in with security, please proceed to the 40th floor, the Firm's main lobby.
Check in on 40th floor, stair access to 41st floor. Please advise in advance if you require elevator access to 41st floor.
PARKING: Recommended parking is at 191 N. Wacker Dr. or 180 N. Franklin
COST: HCC Members and their guests: $20/person
Non-members of HCC: $40/person
Click here to buy tickets!!!
When:
Thursday, 04/19/18 at 5:30pm - 7:00pm | iCal
Where:
McDermott Will & Emery
444 W. Lake Street 40th Floor
Chicago, IL 60606
[ Get Directions ]
Enter Waitlist Here...
Look Who's Coming:
Anthony Chirchirillo
Chirch Global Manufacturing
Kyoko Crawford
SkinIO
Anne Nelson
Michael Melko
Susan Xiuqing Ji
Carol Rubin
University of Chicago
Syed Naqvi
carsyours.com
Hee Ja Lee
Elizabeth Barber
... a total of 11 guests.
Note: to opt out from this list please sign in, go to My Account and change your preferences under My RSVPs.

CANCELLATION POLICY: All cancellations must be received two (2) business days BEFORE the event or the attendee who made the reservation may not receive a refund, regardless of participation, due to costs associated with the reservation.
Harvard Club office:
Tel: 1-847-256-1211
Email: office@harvardclubchicago.org