Annual Super Bowl Advertising Review with Tim Calkins 2018
Tim Calkins (MBA '91), Clinical Professor of Marketing, Kellogg
Co-sponsored with the Harvard Business School Club of Chicago
For the purposes of catering orders, if registering after 5pm Friday, February 2nd, please call the Club Office to be added to the list. (847-256-1211)
EVENT DETAILS:
DATE: Tuesday, February 6, 2018
TIME: 7:30 - 9:00 am
LOCATION: McDermott Will & Emery, 444 W. Lake Street, 40th Floor, Chicago 60606
COST: HCC Members and their guests: $20/person
Non-members of HCC: $40/person
Click here to buy tickets!!!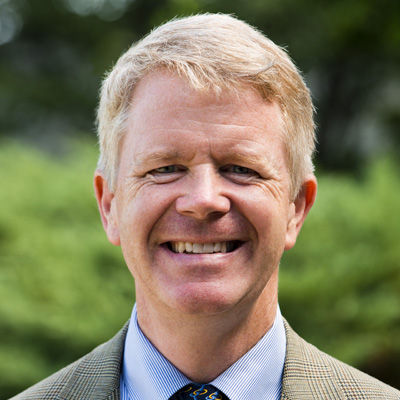 The Super Bowl is marketing's biggest event of the year. Advertisers pay millions for each thirty second spot. This 2018 Super Bowl promises to be particularly interesting given the controversy over NFL protests, concern about head injuries, and the broader polarization of our country. Which brands will sign on? Which will sit out this year? Will they make a statement or stick with safe, humorous spots?
Tim Calkins has been studying Super Bowl ads for more than a decade and is one of the world's most quoted experts. Join him for the HBSCC's annual look at the highs and lows of the latest Super Bowl advertising. Who did well? Who missed? And what does all this mean for business leaders?
Tim Calkins (MBA '91) helps people build strong and profitable brands.
Tim is a clinical professor of marketing at Northwestern University's Kellogg School of Management where he teaches marketing strategy, branding and biomedical marketing. He is the author of Defending Your Brand and Breakthrough Marketing Plans, and was named one of Poets and Quants' Favorite MBA Professors of 2016.
Tim is an expert on Super Bowl advertising. He created the Kellogg Super Bowl Advertising Review in 2005 and has led the event ever since. Over the past ten years, the program has generated more than five billion media impressions.
Tim is frequently cited by the media. He has been quoted in publications including Business Week, The Financial Times, The Wall Street Journal and The New York Times. He has appeared on all of the major television networks.
Click here to read Tim Calkins' full bio.
EVENT DETAILS:

DATE: Tuesday, February 6, 2018
TIME: 7:30 - 9:00 am Continental Breakfast with Presentation
Continental Breakfast includes: freshly baked large muffins, scones, bagels, and pastries served with fresh fruit medley, and fresh squeezed orange juice. Coffee and other non-alcoholic beverages provided.
LOCATION: McDermott Will & Emery, 444 W. Lake Street, 40th Floor, Chicago 60606
ADVANCE REGISTRATION REQUIRED. Visitors must present a valid photo ID to building security on the plaza level. After checking in with security, please proceed to the 40th floor, the Firm's main lobby.
Check in on 40th floor, stair access to 41st floor. Please advise in advance if you require elevator access to 41st floor.
PARKING: Recommended parking is at 191 N. Wacker Dr. or 180 N. Franklin
COST: HCC Members and their guests: $20/person
Non-members of HCC: $40/person
For the purposes of catering orders, if registering after 5pm Friday, February 2nd, please call the Club Office to be added to the list. (847-256-1211)
When:
Tuesday, 02/6/18 at 7:30am - 9:00am | iCal
Where:
McDermott Will & Emery
444 W. Lake Street 40th Floor
Chicago, IL 60606
[ Get Directions ]
Look Who's Coming:
Lauren Young
LJYoung
Judith Tellerman
Dr. Judith S. Tellerman
Eynav Epstein
Susan Oliver
Eileen Murray
Matthew Schmidt
Danielle Cupps
Andrew Cupps
... a total of 10 guests.
Note: to opt out from this list please sign in, go to My Account and change your preferences under My RSVPs.
CANCELLATION POLICY: All cancellations must be received by EOD Thursday, February 1, or the attendee who made the reservation may not receive a refund, regardless of participation, due to costs associated with the reservation.
Harvard Club office:
Tel: 1-847-256-1211
Email: office@harvardclubchicago.org