Religious Literacy: Understanding the Complexities of Religion in Contemporary Human Affairs -
Reservations Closed
with Professor Diane L. Moore

Location: McDermott, Will & Emery, 444 W. Lake St., Suite 4100, Chicago
PLEASE PROCEED DIRECTLY TO THE 41ST FLOOR FOR THIS EVENT
Date: Thursday, April 26, 5:30 pm - 7:30 pm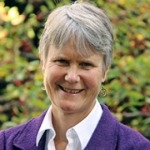 Religions have functioned throughout human history to inspire and justify the full range of human agency from the heinous to the heroic. Their influences remain potent at the dawn of the 21st century in spite of modern predictions that religious influences would steadily decline in concert with the rise of secular democracies and advances in science. Understanding these complex religious influences is a critical dimension of understanding modern human affairs across the full spectrum of endeavors in local, national, and global arenas. In this session, participants will be introduced to a way of understanding religion in contemporary life that challenges the simplistic binaries that are continually reproduced in public discourses.
Diane L. Moore is the founding director of the Religious Literacy Project, a senior fellow at the Center for the Study of World Religions, and a Faculty Affiliate of the Middle East Initiative. She focuses her research on enhancing the public understanding of religion through education from the lens of critical theory.

She is currently serving as the Principal Investigator for both the Religion, Conflict, and Peace Initiative in partnership with the Kennedy School of Government and the Religious Literacy and the Professions Symposium Series. She recently completed the Religious Literacy and Humanitarian Action Research Project in partnership with Oxfam, which was funded by the Henry Luce Foundation. The report entitled "Local Humanitarian Leadership and Religious Literacy" can be read online. She also served on a task force at the US State Department in the Office of Religion and Global Affairs in the Obama Administration to enhance training about religion for Foreign Service officers and other State Department personnel.
Moore has launched a new Massive Open Online Course (MOOC) through Harvard X entitled Religion, Conflict and Peace that began on January 8, 2018. She is also the lead scholar for the six module MOOC through HarvardX entitled World Religions Through Their Scriptures and the professor for the first module in the series entitled Religious Literacy: Traditions and Scriptures. The first version of the course launched in 2016, and a second version will be launched in the spring of 2018 with an added module on Sikhism.
Regarding her work in education and with educators, Moore chaired the American Academy of Religion's Task Force on Religion in the Schools, which conducted a three-year initiative to establish guidelines for teaching about religion in K-12 public schools (PDF) that were published in 2010, and was on the writing committee for the new National Council for the Social Studies supplement to the College, Career, and Civic Life Framework (C3) document on Religious Studies. She is currently serving as co-chair along with Eugene Gallagher of a five-year initiative of the American Academy of Religion to establish guidelines for what graduates of two- and four-year degree programs in the US should know about religion. She is the coordinator for the Religious Studies and Education Certificate, and her book Overcoming Religious Illiteracy: A Cultural Studies Approach to the Study of Religion in Secondary Education was published by Palgrave in 2007. She serves on the editorial boards of the journals Religion and Education and the British Journal of Religious Education.

In 2014 she received the Petra Shattuck Excellence in Teaching Award from the Harvard Extension School and the Griffiths award from the Connecticut Council for Interfaith Understanding for her work promoting the public understanding of religion. In 2005–06 she was one of two professors chosen by Harvard Divinity School students as HDS Outstanding Teacher of the Year. Moore was also on the faculty at Phillips Andover Academy in the Department of Philosophy and Religious Studies until 2013. She is an ordained minister in the Christian Church (Disciples of Christ).
EVENT DETAILS:
DATE: Thursday, April 26, 2018
TIME: 5:30 pm Registration/Networking with Wine & Cheese Reception
6:00 pm Presentation, followed by a Q & A
LOCATION: McDermott, Will & Emery, 444 W. Lake St., Suite 4100, Chicago
PLEASE PROCEED DIRECTLY TO THE 41ST FLOOR FOR THIS EVENT
COST: HCC Members and their guests: $25/person
Non-members of the HCC: $45/person
Crimson Passport and Crimson Passport & Guest Members: Free

ADVANCE REGISTRATION REQUIRED, NO WALK-INS (DUE TO BUILDING SECURITY POLICY).
NOTE: You will also be required to show a photo ID in order to gain access to the building.

Reservations will be held at the door.

When:
Thursday, 04/26/18 at 5:30pm - 7:30pm | iCal
Where:
McDermott, Will & Emery
444 W. Lake St.
Chicago, IL 60611 USA
[ Get Directions ]
Look Who's Coming:
Daniel Cedarbaum
Caryn Jacobs
Ronald Willis
Nancy Felton-Elkins
William Haddad
Jared Kaplan
Delaware Place Advisory Services, LLC
Maridee Quanbeck
Judy Thornber
Suzanne Morgan
Sacred Space
Maria Seoane-Smithburg
Nina Strnad
Anne Warnke
Presbytery of Chicago
Charles Hardwick
First Presbyterian Church Lake Forest
Edna Strnad
Kevin Warnke
Elisha Gray
Nina Gray
Nanci Priest
Rodney Quainton
Dennis Koehn
Judith Tellerman
Wade Clarke
Lin Clarke
Bennett Clarke
Daniel Hurley
Xiuqing Ji
Diane Iorio
Prof. Regina Schwartz
Oksana Sobolevskaya
Bayo Akinkunle
Robert Drucker
Rosie Drucker
Ana Danciu
Linda Palay
Cliona McKenna
Arunas Paliulis
Timothy Kelley
Adriana Garibaldi
Robert Hastings
Anne Davis
... a total of 41 guests.
Note: to opt out from this list please sign in, go to My Account and change your preferences under My RSVPs.
HarvardKey
" username and password (not necessarily your post.harvard email address), before completing your ticket purchase, otherwise you will create a redundant record and will have to enter all your contact information again.
CANCELLATION POLICY:
All cancellations must be received during normal business hours, 2 business days prior to the event or the attendee who made the reservation will be charged due to costs associated with the reservation and/or the event itself, regardless of actual participation.

Harvard Club office:
Tel: 1-847-256-1211
Email: office@harvardclubchicago.org