Harvard Connection - Rebecca Carpenter, AB '86,
Filmmaker and Director
Limited Engagement at the Siskel Film Center of her Award-winning film,
Requiem For A Running Back
Event Details:
Dates: November 10 - 16, 2017 ** RECOMMENDED SCREENING is on November 11th
Time: Various early evening times
Location: Gene Siskel Film Center, 164 N. State St., Chicago
Cost: $11, $6 for Film Center Members
RSVP: Click here to purchase tickets directly

** RECOMMENDED SCREENING: Saturday, November 11th, 7:30 pm with audience discussion immediately after the film.
Discussion panelists include:
Pulitzer Prize -Winning Journalist, David Maraniss
Former San Francisco 49er, Chris Borland
Former NFL Doctor & Concussion Expert, Dr. Julian Bailes
Producer, Sara Dee
&
Director, Rebecca Carpenter, AB '86

Movie Synopsis: REQUIEM FOR A RUNNING BACK stands at the center of controversy presently engulfing the NFL: staggering findings of the disease CTE (Chronic Traumatic Encephalopathy) in football players that results in rage, social withdrawal & other unusual behavior. The film follows the family of Lew Carpenter -- father of the director — who is diagnosed postmortem, after a storied career with Vince Lombardi's championship Green Bay Packers. Carpenter embarks on a three-year odyssey across America to explore the far-reaching implications of this 'new' disease in a riveting documentary driven by science, emotion and the bonds of family.Winner of 2017 Award of Excellence by Impact Doc Awards and Best Documentary at the Green Bay Film Festival. Click here for more details.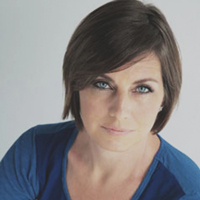 Rebecca Carpenter AB '86, has an M.F.A. from the University of Texas at Austin, and a Masters in Teaching from USC. She is a writer, director and visual artist whose film work has screened at film festivals nationwide. Prior to REQUIEM, she wrote and directed two award-winning short films and directed theater events in addition to her work as a Story Analyst at Warner Bros. Pictures and Twentieth Century Fox. She has worked in both creative and production capacities for Fortune 500 companies, nonprofits, internet and broadcast television. Throughout her career, she has energetically combined her passion for arts education, social justice and storytelling.
Harvard Club office:
Tel: 1-847-256-1211
Email: office@harvardclubchicago.org