Discussion of Concussion/Chronic Traumatic Encephalopathy
Chris Nowinski, PhD of the Concussion Legacy Foundation and Morris Fisher MD '65
Presented by the Harvard Club of Chicago and the Harvard Medical Society


SOLD OUT!

Location: McDermott, Will & Emery, 444 W. Lake St., 40th floor, Chicago
Date: Thursday, November 30, 2017, 5:30 pm - 7:30 pm

SORRY, THIS EVENT IS SOLD OUT!
Click here to Reserve


Head trauma and concussion are prominent topics of discussion today, particularly in relation to professional contact sports. Concerns about the long term effects of head trauma have led many to question the wisdom of participation in certain sports. Current concepts about head trauma from whatever cause, however, have had an impact on medicine, legal practice, and business. Our discussion will enhance your understanding about head trauma and provide a perspective that should be helpful to all with an interest in the subject.

Chris Nowinski, PhD, (AB 2000) was an All-IVY defensive tackle for the Harvard football team. After graduation he became a professional wrestler. His career ended prematurely due to a series of concussions. An Eisenhower Fellow, Nowinski received his PhD in Behavioral Neuroscience from the Boston University School of Medicine, and has become a leader in education and research related to head trauma and sports.
Chris is co-founder and CEO of the Concussion Legacy Foundation, a non-profit organization dedicated to solving the concussion crisis through education, policy and research. He is also co-founder of the Boston University Chronic Traumatic Encephalopathy (CTE) Center and the VA-BU-CLF Brain Bank, a collaboration with Boston University and the U.S. Department of Veterans Affairs, where he currently serves as the outreach, recruitment, education and public policy leader. Chris will share his experiences as a professional athlete who suffered the effects of head trauma, as well as his efforts to minimize the effects of such injury in sports in general.

M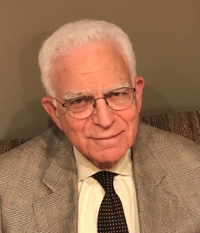 orris Fisher MD '65 is a neurologist who did his neurology training at the Massachusetts General Hospital. Dr. Fisher has had a long academic career, currently Professor of Neurology at Loyola University Chicago Stritch School of Medicine. He is also an adjunct Professor of both Neurology and Rehabilitation Medicine at the Feinberg School of Medicine of Northwestern University. He has had extensive experience dealing with the clinical aspects of head trauma both from his experience in the military as well as from practicing neurology for over a quarter of a century at VA Hospitals. Dr. Fisher will be discussing the effects of head trauma and the controversies surrounding concussions in particular from the perspective of a treating physician. This involves managing each patient with their invariably unique situation and trying to balance these needs with what is actually established in the medical literature. Dealing with such patients has particular challenges. Understanding these challenges is important if one is to have an informed and balanced view of the effects of head trauma in general.

Click here to Reserve
EVENT DETAILS:
DATE: Thursday, November 30, 2017
TIME: 5:30 pm Registration/Networking with Wine & Cheese Reception
6:15 pm Presentation, Q&A
LOCATION: McDermott, Will & Emery, 444 W. Lake St., 40th floor, Chicago 60611
COST: HCC Members and their guests: $25/person
Non-members of the HCC: $45/person
Crimson Passport and Crimson Passport & Guest Members: Free

ADVANCE REGISTRATION REQUIRED, NO WALK-INS (DUE TO BUILDING SECURITY POLICY).
NOTE: You will also be required to show a photo ID in order to gain access to the building.

Reservations will be held at the door.

When:
Thursday, 11/30/17 at 5:30pm - 7:30pm | iCal
Where:
McDermott, Will & Emery
444 W. Lake St. 40th Floor
Chicago, IL 60611 USA
[ Get Directions ]
Enter Waitlist Here...
Look Who's Coming:
Ross Green
Eric Chehab
Daniel Cedarbaum
Guest of Daniel Cedarbaum
Robert Bernat, MD, JD
Jesse Brown VA Hospital
Bradley Recht, MD
Jesse Brown VA Hospital
Cory Watrous, MD
Jesse Brown VA Hospital
Jeffrey Ryan, MD
Jesse Brown VA Hospital
Nancy Valentine
Dorothea Jacobson-Wenzel
James Jung
Alana Robinson
Robinson Group Consulting, Inc.
James Robinson
Robinson Group Consulting, Inc.
John Elson
Jesse Reising
Paul Golitz
William Haddad
Christine Rohan
Desmond Wong
John Morrison
Marny Turvill
Cory Franklin
Guest of Cory Franklin
Morris Fisher
Natalie Fisher
William Rattner
Richard Stachon
Olu Ajilore
Dov Grumet-Morris
Mason Wells
Aviva Grumet-Morris
Winston & Strawn
Anthony Arendt
Harvard Kennedy School
Elizabeth Barber
Ralph Stoll
Sally Stoll
Deborah Geismar
Anne Johnson
Chicago CLF Advisory Board
Jeff Johnson
Carolyn Barth
DigitalContentStrategy.com
Carol Sente
Michael Cronin
Owen Prunskis
Regenerative Stem Cell Institute
Terri Dallas-Prunskis
Regenerative Stem Cell Institute
Robert Hastings
Margaret (Pat) Hastings
John Nicholas
Hee Ja Lee
Hanna Stotland
Hanna Stotland
Mark Shields
... a total of 50 guests.
Note: to opt out from this list please sign in, go to My Account and change your preferences under My RSVPs.

Click here to Reserve

Please note that unless you are a non-alumnus/a, or just arrived in the Chicago area you are in our database. Therefore you MUST LOG-IN, using your " HarvardKey" username and password (not necessarily your post.harvard email address), before completing your ticket purchase, otherwise you will create a redundant record and will have to enter all your contact information again.

CANCELLATION POLICY: All cancellations must be received during normal business hours, 2 business days prior to the event or the attendee who made the reservation will be charged due to costs associated with the reservation and/or the event itself, regardless of actual participation.

Harvard Club office:

Tel: 1-847-256-1211
Email: office@harvardclubchicago.org