Human Rights Watch: Inside Stories
Human Rights Watch is an international, non-governmental organization that conducts research and advocacy on human rights.
While you enjoy lunch, you will hear two experienced professionals, Sarah St. Vincent MA'07 and Sophie Richardson, describe their roles at the Human Rights Watch organization. They will then take questions from the audience.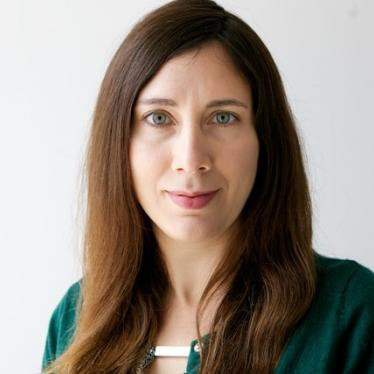 Sarah St. Vincent MA' 07 Sarah is an active advocate for human rights, currently engaged as a researcher, US division, of Human Rights Watch. St.Vincent holds a J.D. from the University of Michigan Law School, where she was a member of the Law Review. She also earned a bachelor's degree at Swarthmore College and a master's degree in East Asian studies at Harvard University. She is a member of the New York bar. For a more complete biography and list of her publications, click here.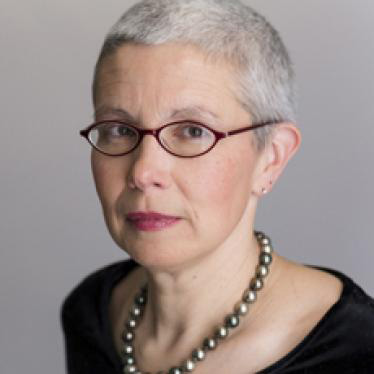 Sophie Richardson Sophie Richardson is the China director at Human Rights Watch. A graduate of the University of Virginia, the Hopkins-Nanjing Program, and Oberlin College, Dr. Richardson is the author of numerous articles on domestic Chinese political reform, democratization, and human rights in Cambodia, China, Indonesia, Hong Kong, the Philippines, and Vietnam. She has testified before the European Parliament and the US Senate and House of Representatives. She has provided commentary to the BBC, CNN, the Far Eastern Economic Review, Foreign Policy, National Public Radio, the New York Times, the Wall Street Journal, and the Washington Post. Dr. Richardson is the author of China, Cambodia, and the Five Principles of Peaceful Coexistence (Columbia University Press, Dec. 2009), an in-depth examination of China's foreign policy since 1954's Geneva Conference, including rare interviews with policy makers. For a more complete biography and list of her publications click here.

EVENT DETAILS:

DATE: Thursday, November 17

TIME: 12 noon - 1:30 pm, buffet lunch, remarks and Q&A during lunch

LOCATION: Latham & Watkins LLP, 330 North Wabash Ave, 28th floor

COST: $25 per person for HCC Members and their guests
$25 per person for HBSCC Members and their guests
$25 per person for HLSI Members and their guests
$40 per person for Nonmembers and their guests

Click here to Reserve

ADVANCE REGISTRATION REQUIRED, NO WALK-INS (DUE TO BUILDING SECURITY).
NOTE: You will be required to show a photo ID in order to gain access to the building.
Reservations will be held at the door.

Click here to Reserve

Please note that unless you are a non-alumnus/a, or just arrived in the Chicago area you are in our database. Therefore you MUST LOG-IN, using your " HarvardKey" username and password (not necessarily your post.harvard email address), before completing your ticket purchase, otherwise you will create a redundant record and will have to enter all your contact information again.

CANCELLATION POLICY: All cancellations must be received during normal business hours, 2 business days prior to the event or the attendee who made the reservation will be charged due to costs associated with the reservation and/or the event itself, regardless of actual participation.
When:
Thursday, 11/17/16 at 12:00pm - 1:30pm | iCal
Where:
Latham and Watkins
330 N. Wabash 28th floor
Chicago, IL 60611
[ Get Directions ]
Look Who's Coming:
Mary Young
James Young
Brian Ibsen
Victoria Amesbury
Robert Bernat
John Nicholas
Walter Keats
Hanna Stotland
Lisa Adelstein
Hugh Schwartzberg
Nicholas Wilder
Jennifer Comparoni
Guest of Jennifer Comparoni
Maryam Saeedvafa
David Scherer
Guest of David Scherer
Guest of David Scherer
Eva Stojchevska
Marc Turner
Michael McVicker
Steven Schaumberger
Karen Salmon
... a total of 22 guests.
Note: to opt out from this list please sign in, go to My Account and change your preferences under My RSVPs.

Harvard Club office:

Tel: 1-847-256-1211
Email: office@harvardclubchicago.org