HBSCC Invite - David Nelms, CEO of Discover
Location: Riverfront Plaza
321 N. Clark St., 24th floor, Chicago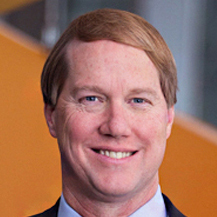 Join the Harvard Business School Club of Chicago in welcoming Discover Chairman and CEO David W. Nelms for a conversation about the future of financial services, including how changes in technology, consumer behavior, security, regulation and other factors are affecting the banking and payments industries – and on how lessons learned from financial services can be applied to other industries.


EVENT DETAILS:

DATE: Wednesday, June 22, 2016

TIME: 4:00 – 5:45 pm - Refreshments, soft drinks and Talk

LOCATION: Riverfront Plaza, 321 N Clark St., 24th floor

COSTS: Members & Guests - $20 each

Click here to make your reservation

NOTE: You will need to sign in to the HBSCC website, or call the office to register.
FOR CATERING PURPOSES, ADVANCE REGISTRATION REQUIRED, NO WALK-INS.
Reservations will be held at the door.


CANCELLATION POLICY: All cancellations must be received during normal business hours, 2 business days prior to the event or the attendee who made the reservation will be charged due to costs associated with the reservation and/or the event itself, regardless of actual participation.


Harvard Club office:

Tel: 1-847-256-1211
Email: office@harvardclubchicago.org