Sports Medicine for Pros, Weekend Warriors, and Youth Athletes
Evanston Hospital
Sports Medicine Panel
The Harvard Club of Chicago will host an exciting panel on Thursday evening, January 14th featuring three of Chicagoland's leading Sports Medicine specialists: Dr. Jason Koh, Dr. Eric Chaheb and Dr. Thomas Weidrich.

These Harvard-educated orthopedic surgeons take care of professional athletes as either team-designated physicians or surgeons-of-choice personally selected by elite pros, in addition to promising student and aspiring youth athletes. The balance of their appointment books and operative schedules consist of weekend warriors and klutzes, a non-trivial category made up of many of our club's and our community's esteemed members!

Please join HCC President Bruce Hochstadt, MD, AB '81, who will moderate this insightful and lively panel of three of the country's most accomplished and sought-after sports medicine practitioners. Whether we are Jay Cutler, Jonathan Toews or amateur or wannebe athletes, Drs. Koh, Chehab and Weidrich will share relevant and valued information on how we can prevent injuries that might require their care as well as how best to identify the right clinician or facility.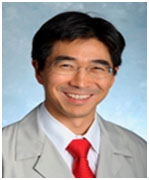 Jason Koh, MD, AB '90
Dr. Jason Koh is an internationally known orthopaedic surgeon specializing in knee, shoulder, and elbow reconstruction. After graduating magna cum laude from Harvard, he attended medical school at Johns Hopkins. He then completed a surgical internship at Massachusetts General Hospital and his orthopaedic residency at the Hospital for Special Surgery, Cornell Medical School. His fellowship in sports medicine was at the Cleveland Clinic. He is currently Endowed Board of Directors Chair of Orthopaedic Surgery at NorthShore University Health System and a Clinical Associate Professor at University of Chicago, Pritzker School of Medicine. He is the recipient of numerous awards, including the American Orthopaedic Association North American Traveling Fellowship, the American Association of Orthopaedic Surgery Leadership Fellowship, and the Patellofemoral Foundation Traveling Fellowship. He has served as visiting professor at multiple institutions and has lectured extensively across the world. He has written over 40 papers and book chapters, and has made over 150 scientific presentations. His research has been recognized by the Richard O'Connor Award from the Arthroscopy Association of North America and the Charles Neer Award from the American Shoulder and Elbow Society. He was previously the Medical Director for the Joffrey Ballet and currently the team orthopaedic surgeon for the Chicago Fire Soccer Team, and was formerly orthopaedic consultant to the Chicago Cubs. He also has served as President of the Northwestern Medical Faculty Senate and is past President of the Illinois Association of Orthopaedic Surgeons. He maintains a busy clinical practice and is an investigator for several ongoing clinical trials. His peers have recognized him as a "Best Doctor" and one of America's "Top Physicians."

Dr. Eric Chehab is a board-certified orthopaedic surgeon trained in sports medicine. He provides general fracture care, but specializes in the treatment of sports related injuries, in particular to the knee and shoulder. Dr. Chehab provides advanced treatments for anterior cruciate ligament injuries, shoulder injuries including rotator cuff tears and shoulder instability, and soft tissue and bone trauma. Dr. Chehab graduated from Harvard and Stanford, and completed his orthopaedic surgery residency at the Hospital for Special Surgery in New York City, which is recognized by US News and World Report as the nation's #1 hospital for orthopaedics. He completed his advanced training in sports medicine at the Hospital for Special Surgery Sports Medicine and Shoulder Service.




Dr. Thomas Wiedrich is an Associate Professor of Clinical Surgery at Northwestern University Medical School. He is a board certified hand surgeon. After completing his undergraduate degree from Harvard College, Dr. Wiedrich attended the University of Michigan Medical School where he was honored with the Dean's Award for medical research. He then went on to do residencies in general surgery and plastic surgery at Northwestern University. He then completed a one year orthopaedic hand fellowship at the Indiana Hand Center.

Upon his return to Chicago, he has been active in the American Society for Surgery of the Hand, serving on the Government Affairs Committee and Residents and Fellows Committees. He is an officer in the Chicago Society for Surgery of the hand, having served as officer from 1998 through 2006 and President from 2007-2008. He is the Chairman of the Northwestern University Plastic Surgery Quality Assurance Committee. He is a member of the Northwestern Surgical Chiefs and Chairmen's Committee. He has been a consulting hand surgeon to the Chicago Cubs. He is currently the Consulting Hand Surgeon to the Chicago Bears and Chicago Blackhawks.
EVENT DETAILS:
DATE
: Thursday, January 14th
TIME
: 6:30 pm Refreshments, 7:00 pm Panel Discussion
LOCATION
: Frank Auditorium, Evanston Hospital, 2650 Ridge Ave, Evanston
COST
:
HCC members and their guests $20
Non-members and their guest $35
Complimentary for
HCC Crimson Passport
&
Crimson Passport Plus Guest Members
Please note that unless you are a non-alumnus/a, or just arrived in the Chicago area you are in our database. Therefore you MUST LOG-IN, now using your "HarvardKey" username and password (not necessarily your post.harvard email address), before completing your ticket purchase, otherwise you will create a redundant record and will have to enter all your contact information again.

CANCELLATION POLICY: All cancellations must be received during normal business hours, 2 business days prior to the event or the attendee who made the reservation will be charged due to costs associated with the reservation and/or the event itself, regardless of actual participation.

Harvard Club office:
Tel: 1-847-256-1211
Email: office@harvardclubchicago.org